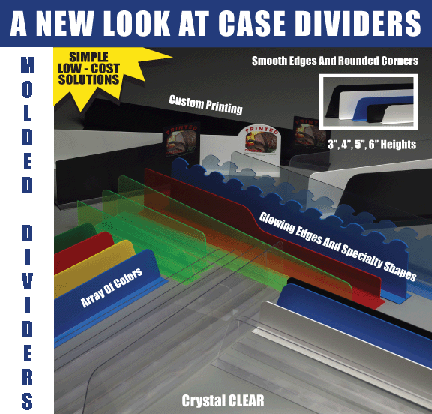 NEW MOLDED DIVIDERS

-Clean, smooth edges.
Wide Array of Options
-Clear, colors, sizes, shapes.
Function and Form
-Make cases more functional and attractive.
-Customize the shape or printing at low cost.

CLEAR


No streaks or "shower door" look.


PRINTED

Very affordable decorating process.
NOW NSF CERTIFIED
for direct food contact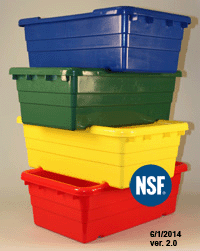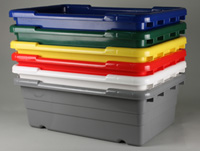 PlusORANGE and BLACK
as well as standard white and gray



MORE COLOR
-All lugs and colors are NSF certified
-ask about skid pricing


IMPRINTABLE
-Print your logo, or application specific words like "TRASH" or "WASTE"

-lids in gray and white
-100# capacity
-Compatible with existing brands